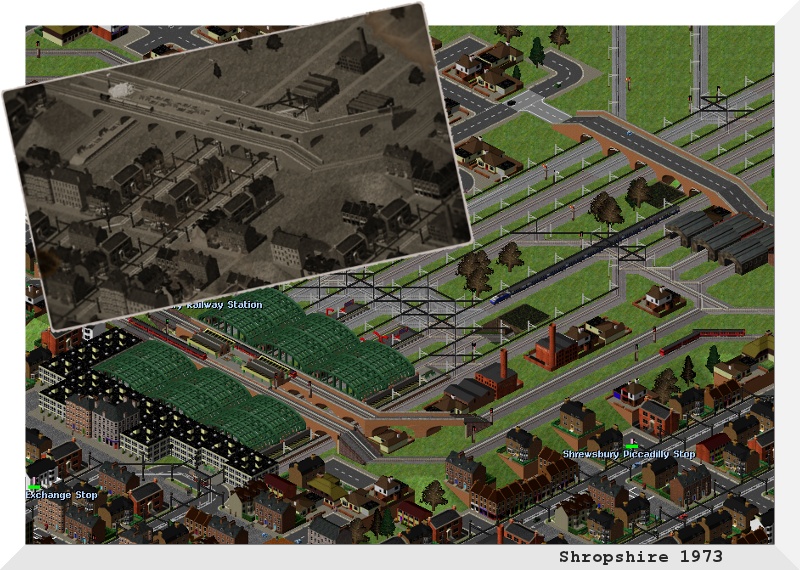 Winner of the February edition of the Simutrans Monthly Screenshot Contest is sdog. I found a poster from 1973 and a photo from 1905, both of Shrewsbury Railway Station. The older photo, (taken by a daring young Major A. C. H. Melchett from a montgolfiere) shows the station under construction. A circular line and a tram line were built already, while the tracks for the line to Manchester and Sheffield were being laid.. Built with pak.britain, It gathered 14 votes.
Screenshots by Enkort and Sim, and finally Isaac_Clarke scored seconds and third respectively.
Find the poll and discussion at the International Simutrans Forum.